Iceman expanded a new storage business with Simply Metal
Background
Iceman is a group of companies which is actively engaged in a wide range of activities that include refrigeration, air conditioning solutions and allied technologies, cold chains storage and logistics, eco-friendly paper packaging, maintenance technical solutions, manufacturing and distributing engineering components and sourcing technical products.
See more on https://www.icemanlk.com/
Iceman had the ambition to provide its wide range of customers across Sri Lanka with shelving storage solutions.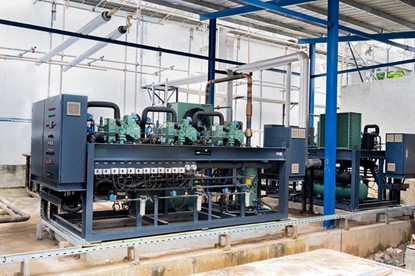 Challenge
Iceman has experienced incredible company growth, the business involves a wide range of refrigerant activities, however when starting the storage racking business the marketing team is hard to be professional on this new business.

Solution
when we starting the racking and shelving business, Simply teams offer us fast & professional response to our customers questions/doubts. They shared & trained a lot of useful information, which helped us overcome the technical difficulties. They controlled the quality for us in China, helped us built a good reputation in our local market.

Results
Now we had done a few projects in Sri-lanka, and Iceman business has involved in the storage & logistics parts. We are professional & experienced on this business now.


Dushan Perera Director —ICEMAN Group of Companies