hello
Grab a Share of the $27B Home Organization Market
The market for home organization and storage has been growing rapidly in recent years and is now valued at $27 billion globally. This sector includes a wide range of products and applications, such as shelving for remote work and shared office spaces, as well as storage solutions for home entertainment systems, home computing, and even designer kitchens.
With an annual growth rate of 20%, this market is showing no signs of slowing down, and is projected to add an additional $4 billion in value each year. This growth is being driven by a number of factors, including increased demand for home organization solutions due to the rise of remote work and the need for more efficient use of space in smaller living environments. Additionally, consumers are becoming more design-conscious and seeking stylish and functional storage solutions for their homes.
Seeing increased demand for Home Shelving products -- Today and in the Future.
As the market for home organization and storage continues to grow, it's important for businesses to keep up with the trends and offer innovative solutions to their customers. One way to do this is by adding stylish shelves, containers, and custom organizers to your product line.
By offering products that not only save space but also add style to a home or office, you can attract a wider range of customers who are looking for functional yet aesthetically pleasing solutions. Custom organizers, in particular, can be a valuable addition to your line as they allow customers to tailor their storage solutions to their specific needs and preferences.
Investing in the development of new and innovative storage solutions can also help increase the functionality of your products, making them more versatile and appealing to a wider range of customers. By staying ahead of the trends and offering high-quality, functional, and stylish products, you can position your business for long-term success in the growing home organization and storage market.
The Best Home Shelving to Choose for the Home Storage and Organization Market
Wire Shelving - from the garage to the kitchen: Wire shelving is a versatile option that can be used in a variety of spaces. It is durable, easy to clean, and allows for air flow, making it ideal for storing items that need ventilation.
Modular Cube Shelving - can be configured in a variety of ways to fit the specific needs of the user. It is ideal for storing and displaying items such as books, decor, and toys.
Floating Shelves - A Decorative touch - Floating Shelves are a popular choice for those looking to add a decorative touch to their space while also providing storage. They are easy to install and come in a variety of sizes and finishes.
Corner Shelving - Maximizing space in small areas: a great option for maximizing space in small areas, such as bathrooms or closets. It is a functional and attractive way to store items that may not fit on traditional shelving units.
Industrial Shelving - A more rugged and durable option Industrial Shelving is a popular choice for those looking for a more rugged and durable option. It is often made from metal or wood and can be used in a variety of settings, from garages to offices.
Ultimately, the best selling home shelving for the storage and organization market will depend on the specific needs and preferences of the consumer. It's important for retailers to offer a variety of options to cater to different tastes and styles.
Who's doing the shopping?
Adults of all ages may be interested in purchasing such products, as organization and storage needs
Young, urban, and price-conscious consumers

in their 20s and 30s

.

Parents of young families, work at

home

young adults and established professionals.

Older consumers who want to improve their living areas and make room for new technology.

If you do the math, at $70 for an average purchase:
That's 385,715,285 separate purchases.
When it comes to storage options

Simply Wire Shelving

has researched, worked with experts and expanded our line to meet the needs of the home shelving market.

We can

manufacture or partner

with another factory in our area that can deliver to your specifications, whether it's price, feature or quantity.
If you are looking to put up shelving in tight areas, around corners or in an island layout, we have special items that can solve storage specifically for these designs. Simply Metal goes

the extra mile,

insuring you get top quality commercial grade products, easy assembly for home owners and renters.
Most Popular Rooms for Organization and Storage
Garage: Many homeowners use their garage as a storage space for various items such as tools, sports equipment, and outdoor gear. Shelving units in the garage can help keep everything organized and easy to find.

Closet: A well-organized closet can make a big difference in a person's daily routine. Shelving units in the closet can provide extra space for clothing, shoes, and accessories.

Kitchen: The kitchen is the heart of the home, and having proper organization and storage is essential for a functional and efficient space. Shelving units in the kitchen can be used for storing dishes, pantry items, and appliances.

Home Office: With the rise of remote work and work from home policies, having a functional and organized home office is becoming more important. Shelving units in the home office can be used for storing books, files, and office supplies.

Living Room: The living room is where families and guests gather, and having a clutter-free space is important for creating a comfortable and inviting atmosphere. Shelving units in the living room can be used for displaying decorative items, books, and media equipment.
Improve sales with
a special home shelving unit.
1.

Desktop bookshelf with a modern design
Suitable for a home office or remote workspace.
It features a solid panel shelving made of wood and metal, which ensures that small items won't fall off, and it also includes back grid panels for additional storage capacity.

Where to Use a Desktop Bookshelf
organizing and displaying books

office supplies,

other decorative items
Lengths ranging from 55cm to 155cm

,

choose the perfect size.


Depth of 25cm,


Height of 98cm.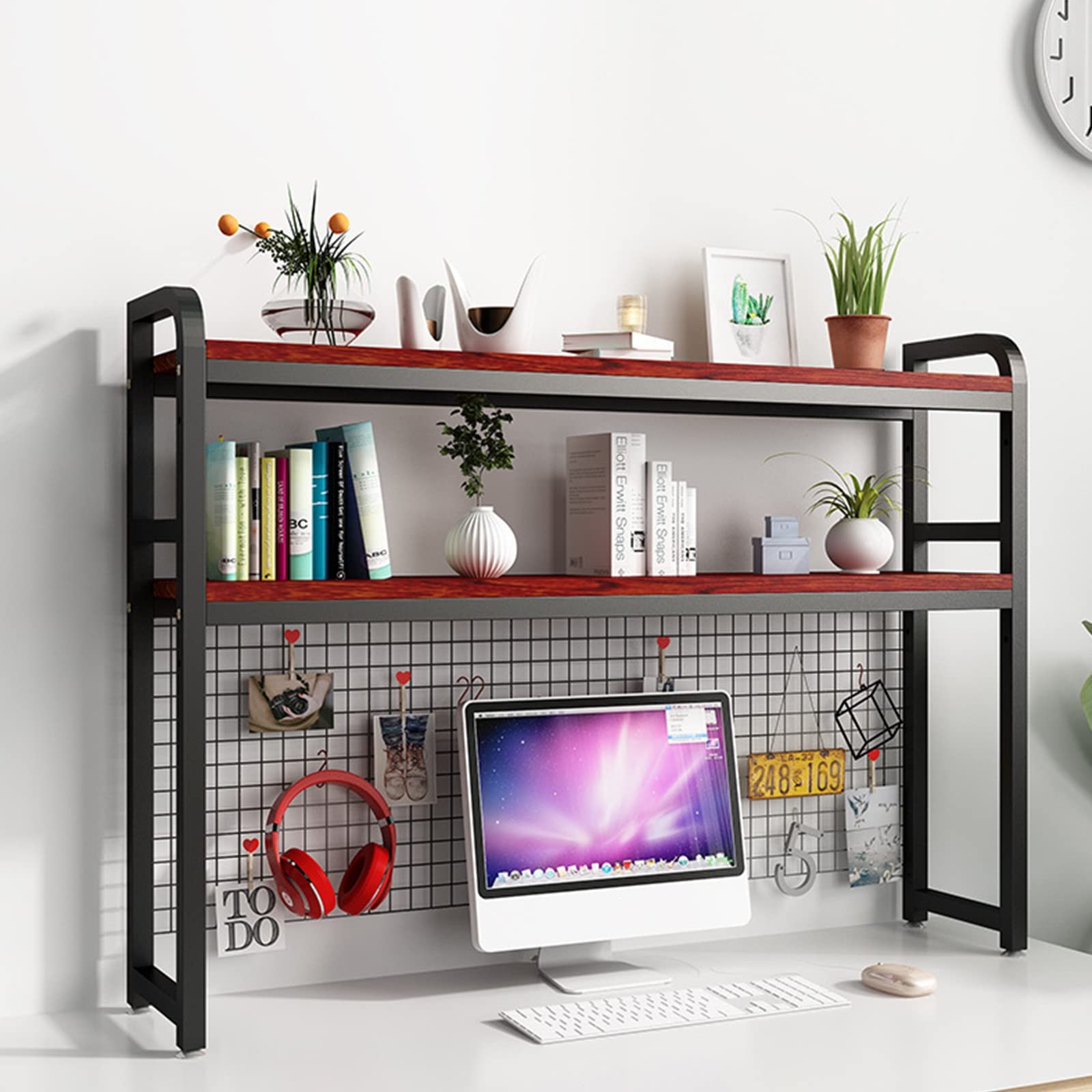 2.

Large capacity Home Shelving
The Large-capacity utility bookshelf is a versatile storage solution that's ideal for both home and office settings. It is designed to store a large number of books or other items, with five layers that offer ample space. The bookshelf is made of carbon steel with chrome finishing that ensure durability and long-lasting use. It features a sleek and modern design that will complement any decor style.

Where to use

large capacity home shelving
Living Room, Bedroom
For entertainment equipment, books or art.
Visually appealing in black epoxy finish.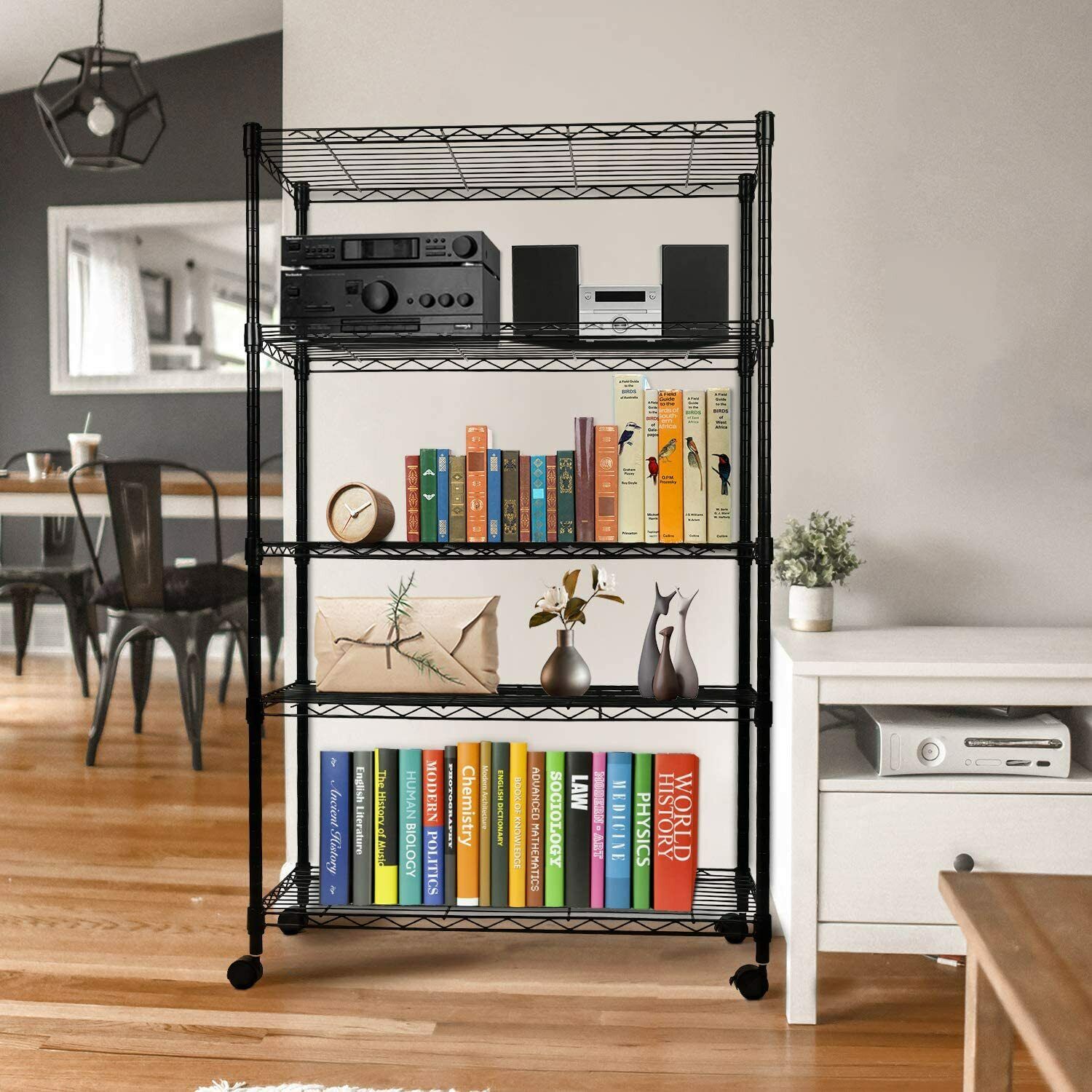 3.

Wire Shelf Rotating Bookcase
A wire shelf rotating bookcase is a book storage unit that has wire shelves around a central frame that can spin around. It allows you to access books from different angles and save space in your room.
Where to use a
rotating bookcase
In tight corners where you want to store a maximum amount of books.
In Garages where there may not be a lot of space.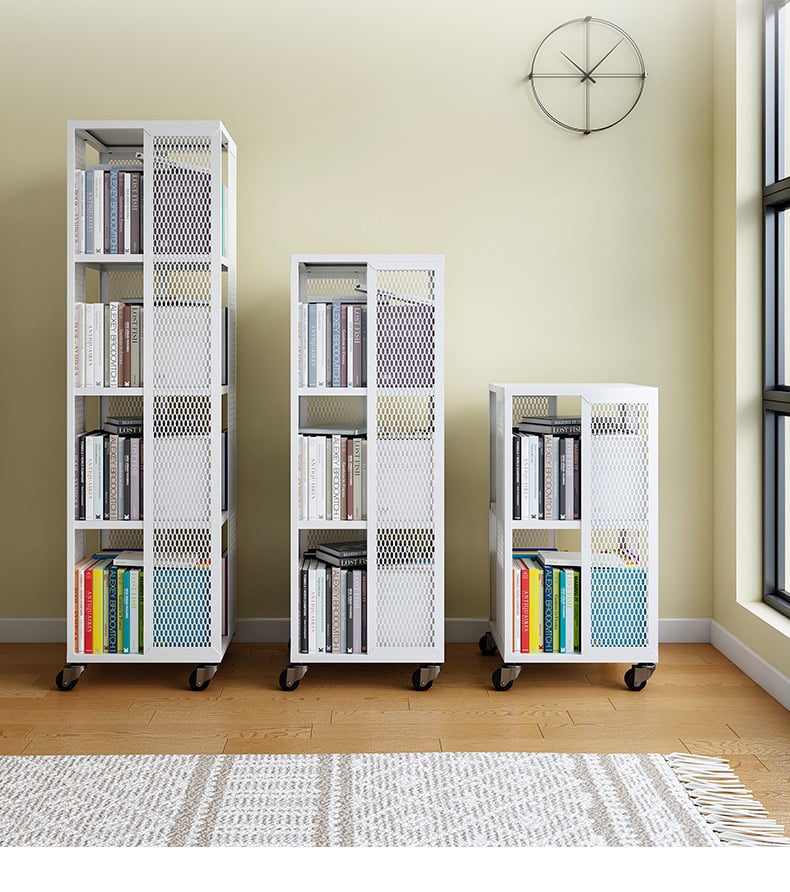 How to build a custom wire shelving unit for home storage. Choose the right size and style of shelves and design, add casters or leveling feet, and accessorize the unit with various options. For Home Decor, wire shelving is a versatile and affordable solution.
Simply Wire Shelving offers a wide range of customizable solutions that fits your budget and requirement. We supply globally from our own factory and provide advanced engineering, QA services, OEM and cooperative agreements with other factories in our area that will meet your needs.
We use continual improvement methods of manufacturing. Using input from the floor, customer's specifications and in-house engineering to get you a better product.
Making sure you get:
Fast and nimble response to your requests.
The best service and prices on the market.
100% guaranteed in-house QA for any product delivered.
By understanding the unique demands of home shelving and implementing innovative storage solutions, you can insure a safe and efficient home decor catalog.